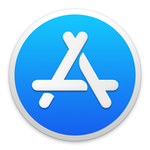 PDF Studio Viewer, Qoppa's friendly and reliable PDF reader / annotator / form filler, is now available on the Mac App store, and it is completely free to download, without any in-app purchases!
If you are a Mac user unable to markup a PDF document, fill tax forms, or simply need more features than available in the Preview application,  try downloading Qoppa's Free PDF Reader from Itunes App store.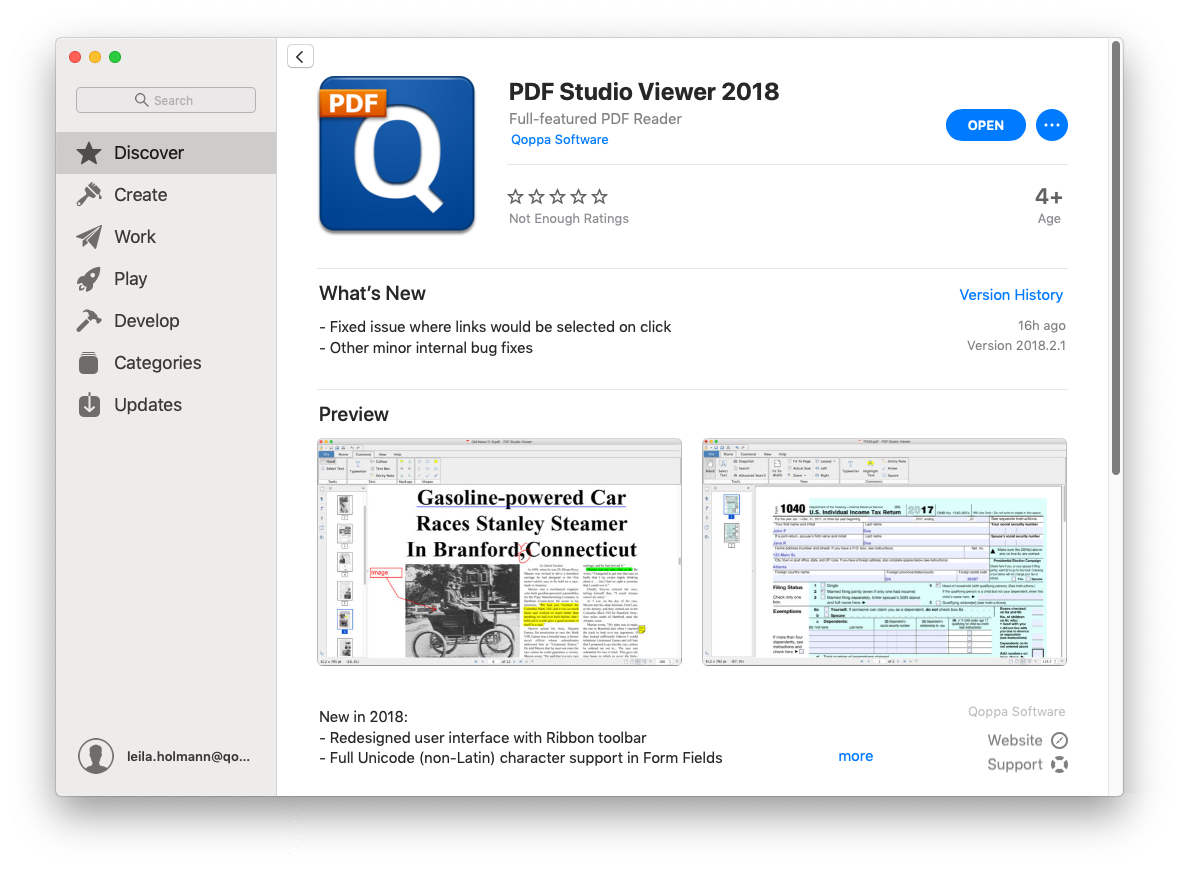 PDF Studio Viewer is an easy to use PDF Reader that comes with a lot of viewing, printing, searching and annotating features.
Features
– Fully compliant with the new PDF 2.0 standards & Adobe PDF Specifications
– User friendly design makes PDF creation, markup, and editing easier
– Top customer satisfaction rate & responsive customer service
View PDFs
– Display PDFs in high fidelity with full Retina & 5k screen support
– Advanced view tools including the loupe, pan and zoom
– View PDFs as single page, continuous scroll, facing (2 up), facing continuous, cover and cover continuous
– View and save file attachments
– Show / hide PDF layers
– Display rulers & grids
– Open encrypted (password protected) documents (including 256 bit encryption)
Advanced User Interface
– Modern ribbon toolbar (classic toolbar also available)
– Quick navigation with thumbnail, bookmark and comment panes
– Search text in multiple documents using advanced search tool
Annotate & Markup PDFs
– Text annotations: Typewriter, callout, text box, & sticky note
– Text markups: Text highlight, text underline, text cross-out, text squiggly, text replace, & text instert
– Shape Annotations: Circle, polygon, square, cloud, line, arrow, pencil
Fill & Save Forms
– Fill Forms: Text fields, Multi line text areas, Combo box, Radio button, Check box
– Display and validates digital signatures
– Support for JavaScript formatting and validation
Advanced Printing
– Advanced dialog with print preview
– Print current view option
– Duplex (2 sided) printing
– Multiple pages per sheet
– Booklet printing
Advanced Searching
– Search through current document, all open documents
– Search all documents within a folder
– Search content, annotation, form fields, metadata, filename
Customer Support
Online
Step-by-step tutorials as well as answers to most common questions on just about anything you would need.
– Help Tab -> Online User Guide: https://www.qoppa.com/files/pdfstudioviewer/guide/
– Help Tab -> Knowledge Base: https://kbpdfstudio.qoppa.com
Within PDF Studio
Contact us from within PDF Studio by going to Help Tab > Email Support and sending us an email or question. This is the most effective way for us to assist you as it will provide us a copy of the PDF Studio error logs which will help us to resolve any problems you may have.
Email
Feedback, comments or issues? Contact us directly at studiosupport@qoppa.com
Mac Versions
PDF Studio Viewer works on macOS 10.14 Mojave, macOS 10.13 High Sierra,  macOS 10.12 Sierra,  Mac OS X 10.11 (El Capitan), 10.10 (Yosemite), 10.9  (Mavericks), 10.8 (Mountain Lion), 10.7 (Lion).
Need More Functions?
For more editing features, such as content editing, OCR, optimizer, form creation, digital signatures, PDF comparison, measuring tools, imposition, permanent redaction, preflight, Qoppa Software also publishes PDF Studio Pro, the advanced edition of our PDF reader app.
Follow





Share