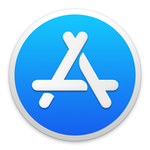 PDF Studio Pro 2019, Qoppa's feature-rich business grade PDF editor, is now available on the Mac App store and provides to Mac users all the advanced PDF functionality they need, for only a fraction of the cost of other well-known PDF software, such as Adobe® Acrobat®.
Mac users, whether home or business, who have found that their productivity was limited by the lack of appropriate PDF support in the Preview app and in other apps present on the market, can now download Qoppa's PDF Editor from Mac App store, and start working with PDF files immediately.
PDF Studio Pro is a user-friendly all-in-one PDF editing application that is packed with hundreds of tools to create, view, annotate and modify PDF documents on the Mac.
Features
– Fully compliant with the new PDF 2.0 standards & Adobe PDF Specifications
– User friendly design makes PDF creation, markup & editing easy
– Top customer satisfaction rate & responsive customer service
View PDFs
– Display PDFs in high fidelity with full Retina & 5k screen support
– Advanced view tools including loupe, pan and zoom
– Compare PDFs (Overlay & Side-by-side comparison tools)
– View PDFs as single page, continuous scroll, facing (2 up), facing continuous, cover & cover continuous
– Split document view
– Display rulers & grids
– Open 128 & 256 bit encrypted (password protected) documents
Advanced User Interface
– Modern ribbon toolbar (classic toolbar also available)
– Quick navigation with thumbnail, bookmark & comment panes
– Search text in multiple documents using advanced search tool
Create / Convert PDFs
– Scan-to-PDF with advanced scanning interface with preview
– Convert from & to Images (.png, .jpg, .jpeg, .jpe, .gif, .tif & .tiff)
– Convert from Word (.doc & .docx), Excel (.xlsx), Text (.txt)
Annotate & Markup PDFs
– Text annotations: Typewriter, callout, text box, & sticky note
– Text markups: Text highlight, text underline, text cross-out, text squiggly, text replace, & text insert
– Shape Annotations: Circle, polygon, square, cloud, line, arrow, pencil
– Stamps: Standard, dynamic & sign here; create image, text, PDF & custom stamps
– Measurement tools: Distance, perimeter & area
– Create, view & save media & file attachments
– Import, export & flatten annotations
Edit PDFs
– Inline text content editing with reflow
– Sign PDF documents
– Permanent redaction to remove confidential content
– Reduce file size with advanced Optimizer
– Advanced page resize, splitting, merging & deletion tools
– OCR text recognition
– Create / Edit layers
– Apply Watermarks, Headers, Footers
– Create Bookmarks
– Secure documents with permissions & password protection (up to 256 bit encryption)
– Sanitize Tool to Remove Sensitive Data
Create & Edit Forms
– Interactive form field designer to create text fields, multi line text areas, combo boxes, radio buttons, check boxes
– Fill & save forms
– Apply & validate digital signatures
– JavaScript formatting & validation
Advanced Printing
– Advanced dialog with print preview
– Print current view option
– Duplex (2 sided) printing
– Multiple pages per sheet
– Booklet printing
Batch Processing
– Comments: Delete All Comments, Flatten All Comments
– Convert: Files to PDF, PDF/A, Extract Text from PDF
– Document: Apply Header & Footer, Apply Watermark, Crop Pages, Resize Pages, Delete Pages, Merge Documents, Rotate Pages, Set Initial View, Split Documents, Optimize, Preflight
– Forms: Export, Flatten, Reset Fields
– Images: Extract Pages as Images, Rasterize PDF
– Print: Print batch of PDFs
– Set Security: Set security on batch of PDFs
Print Production & Prepress
– Verify / Create Accessible Tagged PDFs
– PDF Preflight Verification: PDF/X-1a:2001 – ISO 15930-1, PDF/X-1a:2003 – ISO 15930-4, PDF/X-3:2002 – ISO 15930-3, PDF/X-3:2003 – ISO 15930-6, PDF/A-1a, PDF/A-1b, PDF/A-2b, PDF/A-2u, PDF/A-3b
– Preflight Conversion: PDF/A-1b, PDF/A-2b, PDF/A-3b
– PDF Imposition: create industry standard layouts & binding methods including: 2, 4, & 8 up booklets; cut stacks; sequential, step and repeat
– Output Preview: simulate PDF printing based on different ICC color profiles
– Fully compliant with the new PDF 2.0 standards & Adobe PDF Specifications
– User friendly design makes PDF creation, markup, and editing easier
– Top customer satisfaction rate & responsive customer service
Customer Support
Step-by-step tutorials as well as answers to most common questions on just about anything you would need.
– Help Tab > Online User Guide: https://www.qoppa.com/files/pdfstudio/guide/
– Help Tab > Knowledge Base: https://kbpdfstudio.qoppa.com
– Help Tab > Email Support: Send us a support email or question.
Mac Versions
PDF Studio Pro works on the latest Mac operating system versions, including macOS 10.15 Catalina (coming fall 2019), macOS 10.14 Mojave, macOS 10.13 High Sierra,  macOS 10.12 Sierra,  Mac OS X 10.11 (El Capitan), Mac OS X 10.10 (Yosemite).
Follow