The leading Atlanta based software company, Qoppa Software by Apryse announced version 2023 of its powerful, intuitive PDF editor, PDF Studio for Windows, Mac, and Linux operating systems. The latest version contains enhancements for enterprise deployment, support for Dropbox Team Space, and many new features that improve the usability of the application.
Take a look and some of the highlighted features below:
Enhanced Support for Enterprise Deployments
Installer Enhancements on Windows and Linux
Support for Dropbox Team Spaces
Additional Multi Document Functions throughout the Application
Search through all Preferences
Better Conversions for Microsoft Office File Formats
New Optimizations Options (Unembed Fonts, Remove Tags)
New "Highlighter" Marker Tool
PDF Studio 2023 comes with improvements for enterprise deployments that will help IT managers specify their own companywide settings when deploying the PDF editing application to a large volume of users across their organization. The settings are defined at install time and are maintained across version upgrades. This gives system administrators better control over the distribution of PDF Studio licenses and the formalization of company and user settings. The installation process was also enhanced to follow standard operating systems practices for storage location of installer files and user settings.
This version contains improvements to Qoppa's proprietary conversion engines from and to Microsoft Office file formats. The second iteration of our PDF to Word conversion, particularly, is now more reliable with enhancements to the text layout in the output Word document (for instance when the original PDF contained columns and tables) and with support for converting PDF shapes and PDF paths to Word format.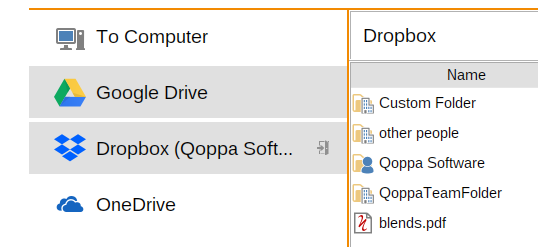 Dropbox enterprise users will be glad to learn that PDF Studio now integrates with Dropbox Team Spaces. Users belonging to a Dropbox team account are now able to access folders shared by the team, including team folders and team member folders. This should simplify Dropbox users workflows, allowing them to collaborate more efficiently on documents edits with others team members by opening PDF documents directly within PDF Studio, editing them in the application, and saving them straight back to the team folders in Dropbox cloud.
Over the years, the number of preferences allowing users to customize the application has increased significantly, making it challenging sometimes for users to find the specific preference they are looking for. In this version, a new search box in the Preferences dialog was added that makes it possible to search through the many settings. The search engine is dynamic so users can simply input a few letters of a keyword and PDF Studio will instantly identify the different panes and categories containing preferences that match the keyword. Users can find the search box conveniently at the top left of the Preferences dialog, just above the list of categories.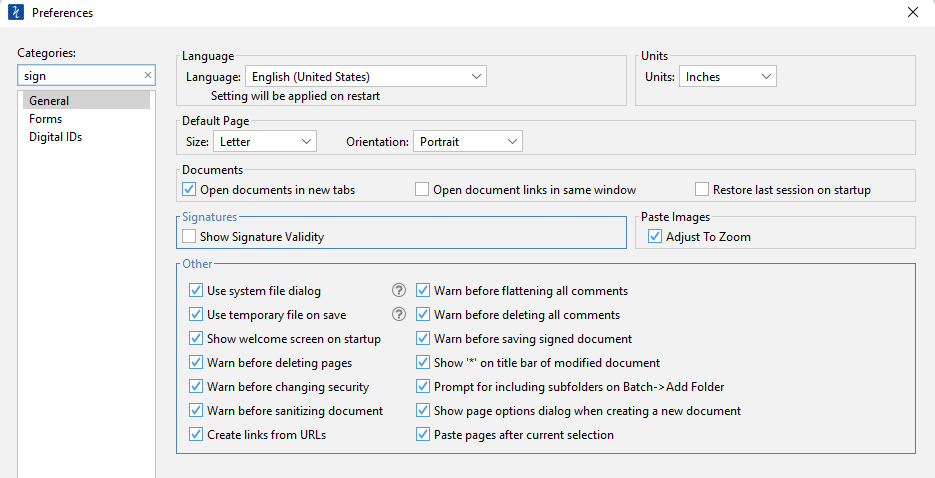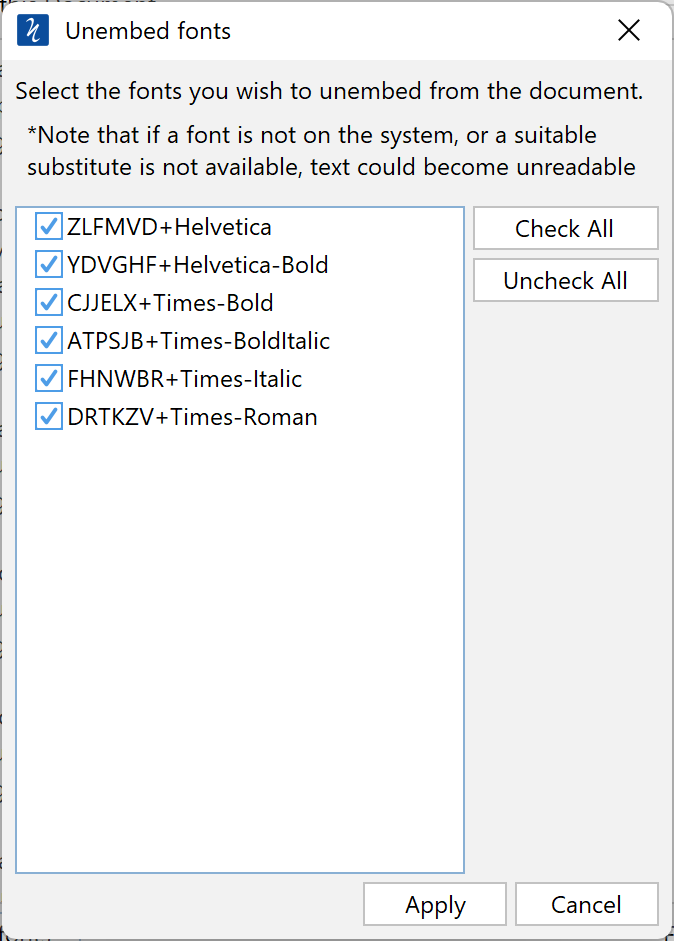 PDF Studio now offers more control over how fonts are embedded in documents by giving the flexibility for users to decide whether to embed or unembed a font from the file content. These new actions are available from the Document Properties dialog under the Font Tab (which lists all the fonts present in a document). The sophisticated Optimizer function was also enhanced to permit to remove embedded fonts from in a document and remove document tags and invalid bookmarks present in the document, giving users even more options to optimize their PDF documents and reduce their file size.
New multi document functions have been added throughout this new version of PDF Studio allowing users to perform a single function on multiple documents at once. For instance, it is now possible to "Print All", "Save All", "Email All" documents all documents currently open in the frame.
The new "Marker" tool added under the Comment Pane now allows users to freely highlight text or any other elements on PDF pages in the same way they would when highlighting with a physical marker. This tool gives a lot more freedom in the highlighting pattern than the existing text highlight tool that requires users to follow the exact flow on a page and can sometimes be challenging when the layout is not recognized precisely due to free positioning of text in PDF. The marker tool come with easy options to customize the color, line width, and the transparency percentage of the highlights during use. This tool, together with the Pencil tool, can be found by going to the Comment Tab and navigating to the new Drawing Section.

The new version also comes with new features that were requested by our users to help them save time and get things done faster. For instance, when creating interactive forms, users will now be able to save and reuse their own predefined text fields with custom date, number or currency formats. They will also be able to print only a portion of a page after selecting it with the Snapshot tool without having to first save it to an image file. To see a complete list of our features in PDF Studio 2023 click here.
As usual, the new version remains compatible with all major operating systems, and can run on Windows 11, macOS 13 Ventura, and all Linux distros (Ubuntu, Debian, Fedora, CentOS, Mint). You can purchase PDF Studio 2023 now here!
About Qoppa Software:
Qoppa Software produces cross-platform PDF software for end-users, developers and integrators. Our PDF tools and libraries cover every aspect of PDF processes and help automate document workflows. Qoppa Software was founded in 2002 and is located in Atlanta, Georgia.
Follow





Share