This is an extract of a white paper written by Gerald Holmann, founder and president of Qoppa Software.  The full white paper on Memorializing Online Transactions with PDF Documents is available for reading on Qoppa Software's website.
Summary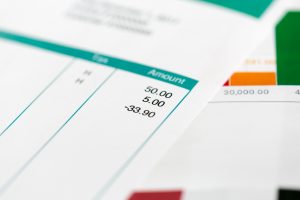 Today, more and more transactions are being handled online across a broad range of categories. Transactions can be Business-to-Consumer (B2C) and Business-to-Business (B2B), local and international, goods and services, and can be settled using credit cards, bank transfers or peer to peer payment networks.
While different approaches have been deployed to ensure the safety of data transmission and to verify the identity of the parties, very little has been done to ensure that the transactions are memorialized in a secure and reliable manner.
Memorializing the transaction in a reliable way becomes critical anytime that a transaction needs to be revisited, which can happen for many reasons, including audits, disputes and others. In these situations, it is imperative to have the ability to retrieve the transaction in a human readable form, for close inspection.
Most eCommerce systems in common use do not provide this guarantee, with the potential to cause legal and financial problems when transactions have to be examined.
Proposed Method
We propose that by saving a visual representation of the transaction, created at the time that the transaction is made, these issues will be resolved. The natural format to store this representation would be the PDF format, for a number of reasons. PDF is the de facto universal electronic document format, it is used and accepted by anyone that uses electronic documents, and provides features for long term archiving and document integrity.
By capturing the visual representation at the time that the transaction is processed, it is guaranteed that the data used in creating the document is current and valid and the visual representation of the transaction matches the expectations of all the parties involved in the transaction.
Once capture, the PDF document should be stored separately from the transaction data records, preferably in a system designed to store documents, such as a document or content management system. Once stored, the document can carry a transaction id or similar reference to be able to connect to the transaction data records.
Follow