Qoppa Software, a leading producer of PDF software, announces version 2020 of PDF Studio, their powerful, intuitive PDF Editor for Windows, macOS and Linux. This version contains many improvements to the user interface to enhance the overall application usability: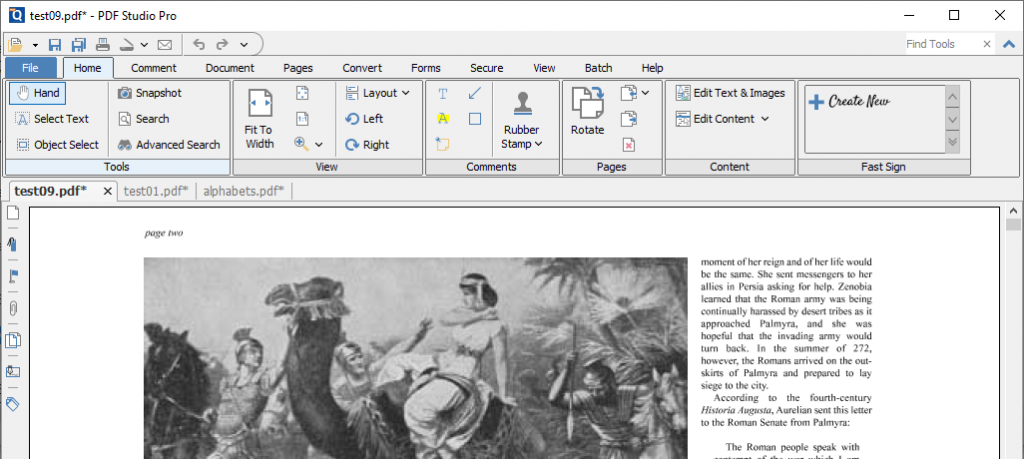 The PDF Studio 2020 version allows users to open multiple documents in a single tab instead of individual frames. This will make it easier and more convenient for professionals working on multiple documents at once, such as a lawyer who could open all documents related to a case into a single window. Right click menu options on those tabs offer options to perform quick tasks, such as sending a document to a separate frame, etc. If the user prefers the former behavior, a setting makes it possible to revert back to opening documents or windows.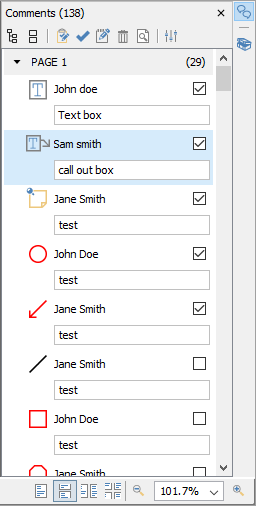 The PDF Studio 2020 version also comes with a redesigned vertical comments pane, now located on the right side of the application in a vertical format. This newly designed pane enhances the users' ability to review and easily navigate through comments in a document. Notes can be edited directly in the pane and new export formats are available.
A new "Find Tools" search box was added in the PDF Studio 2020 version in the top right of the frame to help locate tools efficiently. When a user begins typing in the search box, results for tools that match will appear in real time. Users can select the tool they wish to use and are redirected to the correct tab on the ribbon toolbar with the corresponding tool appearing highlighted.
A new license key management tool is available in this version to qualifying customers. The tool allows IT personnel and administrators to manage registrations of their staff or team. It makes it easier for them to review and manage registrations of users within their staff or team. The tool includes many features such as a dashboard with quick links to key management and support tools, the ability to claim multiple keys under a single login, and more — see here fore a complete list. The tool can be granted upon request to companies with more than 10 licenses and an active subscription or upgrade plan.
There are many other user interface improvements and features included in the 2020 version. Some of the additions are: easy color changing for annotations tools, enhancing the application default Initial view to hide thumbnails and fit to width, enhancing some dialog to no longer be modal which permits users to continue working on other frames when running a long OCR or printing process, a new batch process to export annotations, the option to change z-order of content objects, Excel to PDF conversion enhancements, etc… See the full list of new features.
Version 2020 contains many interface changes along with new tools, making it possible to view, annotate and navigate through documents even more easily and efficiently!
About Qoppa Software:
Qoppa Software produces cross-platform PDF software for end-users and developers. Our PDF tools and libraries cover every aspect of PDF processes and integrate seamlessly into document workflows. Qoppa Software was founded in 2002 and is located in Atlanta, GA.

Follow





Share