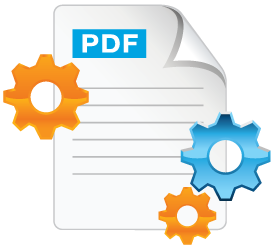 Qoppa Software is happy to announce the launch of their new website freepdfonline.com that comes packed with various cloud-based PDF tools allowing users to view, convert and edit PDF documents on any browser and any platform, including Windows, macOS, Linux, iOS and Android.
The PDF tools offered on the website are currently available for free to users, with a daily use limit. There is no account creation required and no fee incurred. The website is intended as a way to showcase to prospective buyers the PDF technology developed by Qoppa Software to parse, render, convert and manipulate PDF documents. It can be used to quickly test and evaluate Qoppa's PDF products. Visitors can also use the website to solve occasional PDF processing needs. In the future, Qoppa Software might offer online PDF services under a paid subscription model.
Here is a list of the PDF utilities currently available on freepdfonline.com
You can check out these features in an introduction to freepdfonline.com video on YouTube. There are many additional PDF functions already available in Qoppa's PDF REST API that will soon be added to the website.
About Qoppa Software: Specialized in PDF software, Qoppa Software has developed a robust PDF rendering and conversion technology over the last two decades. Qoppa produces server software for enterprise automation, easy-to-use desktop and mobile apps for end-users as well as an SDK for developers to integrate into applications. Qoppa's tools are fully compliant with the PDF specs and compatible with Adobe® products. Built on an integrated code base, Qoppa's software solutions are stable, offer deeper feature support as well as high performance and responsiveness. They have been integrated in hundreds of enterprise tools in various industries, and distributed to hundreds of thousands of end-users.
Follow