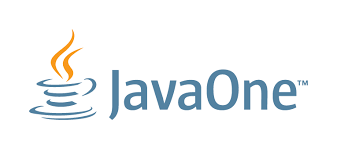 Atlanta-based Qoppa Software was present, this year again, at Oracle® JavaOne conference, in San Francisco, from September 28 to October 2 2014. For the 4th year in a row, both Gerald Holmann, Qoppa's founder and president, and Susan Sims, Qoppa's marketing director, were available at Qoppa's booth to speak with Java developers.
Gerald and Susan offered live demonstrations of the PDF rendering and manipulation capabilities available in Qoppa's Java PDF library products,  PDF visual components, Android PDF toolkit, PDF desktop application and PDF workflow server.
Since last year's JavaOne conference, Qoppa Software has added many enhancements to its Java PDF library products and visual components with the objective to continue to provide the most solid and comprehensive PDF technology available in Java.
v2014R1 release delivered improvements in rendering, security, annotations and interactive forms. As usage of PDF increases, the documents encountered are getting bigger and more sophisticated, pushing the limits of the features defined in the PDF format. The performance of Qoppa's PDF engine is constantly enhanced to keep up with customers needs.
Qoppa's line of products was expanded to add jPDFOptimizer, a java library allowing to optimize PDF documents, that offers flexible, powerful optimization options and outputs smaller, faster rendering PDFs. Images in a PDF document are made smaller, more efficient by modifying image compression, color space and resolution. PDF content is reduced by compressing streams, removing unused objects as well as performing other advanced optimization functions.
Version 9 of PDF Studio, Qoppa's powerful, easy to use PDF editing software, added an interactive form designer, an advanced redaction feature, conversion to PDF/A and numerous digital signatures and annotations enhancements. This user-friendly, affordable application is fast becoming a favorite alternative to other costly PDF solutions for users in all industries and on all platforms.
Moreover, two new cutting-edge java libraries were developed in 2014 and are planned to be released before the end of the year: a PDF to SVG conversion library and PDF/A verification and conversion library.
Follow





Share