Atlanta, GA – June 3 2016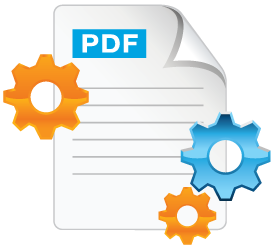 Qoppa Software, a leading provider of PDF solutions, is pleased to announce the release of PDF Automation Server v2016R1, the latest version of Qoppa Software's flagship PDF processing server.
The new version of PDF Automation Server delivers PDF functionality through a REST API for integration of PDF processing into third party workflow systems and custom applications. By packaging all of Qoppa's PDF processing functions into a RESTful server, Qoppa makes it possible for its customers to integrate PDF functions into any of its enterprise applications seamlessly. Try PDF Rest API
Additionally, Qoppa continues to improve on the workflow module of PDF Automation Server by adding a custom PDF scripting module, which opens up a full API to work with PDF documents. The custom scripting module allows workflows to be more flexible and to use external services as part of the processing of PDF documents.
As more and more companies and industries are replacing paper with PDF documents, and implementing document driven processes automatically across the enterprise, Qoppa PDF Automation Server has become an essential tool in IT infrastructure.
Full Release Notes for PDF Automation Server v2016R1
About Qoppa's PDF Automation Server:
Qoppa's PDF Automation Server (PAS) is a standalone server application to automate PDF workflows. Based on Qoppa's proprietary PDF technology, it automates the receiving, processing, and routing of files on Windows, Mac, Linux, Unix (Solaris, HP-UX, IBM AIX), and any other Java enabled platform. PAS accepts incoming files of multiple types from local and network folders, email, or ftp servers. Based on preset criteria, PAS then performs a wide range of manipulations, including assembly, conversion, printing, stamping, digital signing, security management, preflight checking, and more. Once changed, both the original files and the output files can be routed to a range of destinations.
About Qoppa Software:
Qoppa Software specializes in the development of high-end Java libraries and applications to work with PDF documents. Qoppa Software offers a suite of products that cover every aspect of PDF processes and integrate seamlessly into document workflows, including end-user, server and PDF library products. Qoppa's products are carefully designed and developed to provide the highest level of performance and reliability.
Follow





Share