Qoppa Software, a leading provider of PDF solutions, is pleased to announce the latest version of PDF Automation Server, its flagship document workflow and processing server.
With the new version, organizations can now integrate PDF Automation Server's REST API with their own authentication systems using the new Pluggable Authenticator Module through a simple callback interface mechanism. The Workflow Module was enhanced with additional nodes offering even more functions to process and manipulate documents on the server side. Many functions were added such as the ability to perform an XSLT transformation, merge PDFs, extract a table from a PDF, convert various formats to PDFs, and more.

The latest version also comes with major improvements to Qoppa's proprietary Microsoft Office to PDF conversion engine, including a new PowerPoint to PDF conversion, and many more features. See the detailed list below.
List of Major Features: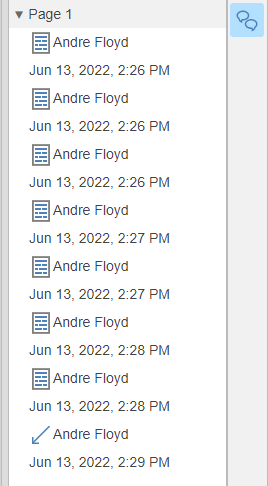 Pluggable Authenticator Module for REST API
New Workflow Module Nodes: XSLT Transformation, Edit PDF Document Properties, Merge PDFs, Convert Any to PDF (Convert Excel, Word, Images, Text & PowerPoint to PDF), Advanced PDF Text Extraction, PDF Table Extraction, PowerPoint to PDF Conversion
Web PDF Viewer & Editor: New Comment & File Attachment Panes
Support for OAuth Authentication for Microsoft Office365 Email
Many enhancements to Word to PDF & Excel to PDF Conversions
Replacement fonts for Microsoft Office fonts on the Linux platform
Additional preflight verification profiles for PDF/X4 and PDF/X5
All Improvements added to Qoppa's underlying Java PDF SDK
For a complete list of enhancements and bug fixes in this version, refer to v2022R1 PDF Automation Server Release Notes in Qoppa's developer knowledge base.
Try PDF Automation Server Live Demo
PDF Automation Server is an essential tool for organizations to automate business and document workflows. The multi-platform server product can be deployed on Windows, Linux, Unix, z/OS, Heroku, and others. The PDF Workflow module allows to design and build flowcharts that integrate with 3rd party services using a friendly user graphical interface. It offers hundreds of nodes to work with PDF documents including to create, edit, split, merge, extract data, secure, optimize, sign and convert PDFs. PDF Automation Server also provides a set of REST API endpoints that developers can use to integrate PDF functionality into their own web or mobile applications. The API can be accessed via a RESTful web service, which means that it can be called from any programming language that can send HTTP requests and parse JSON or XML responses (such as Java C#, Python, PHP and JavaScript). The client-side PDF Web Viewer Module is HTML-based and zero-footprint, allowing to display and annotate PDF documents or fill interactive PDF forms from any browser and any platform.
Specialized in Java and PDF software, Qoppa Software has developed and refined a robust PDF rendering and conversion technology over the last 20 years. Qoppa produces server software for enterprise automation, easy-to-use desktop applications for end-users, and a PDF SDK for developers to integrate PDF functionality into applications. Built on an integrated code base, Qoppa's software solutions are stable, offer deeper feature support as well as high performance, and responsiveness. They have been integrated into hundreds of enterprise tools, in various industries, and distributed to hundreds of thousands of end-users.
Follow





Share